Sitecore Smart Hub CDP is a standalone Customer Data Platform that allows businesses to gather and activate customer data from multiple marketing channels and points of sales. CDPs in general are capable of providing data ingestion features via multiple mechanisms, providing a 360-degree view of a unified customer profile. Sitecore CDP is classified as a Smart CDP due to its orchestration, experimentation, and personalization capabilities among many others. For a complete list of Sitecore, CDP features here is a great resource explaining product features – Sitecore Documentation – Personalize & CDP. Out of the 4 primary modules, experience & experiment in Sitecore CDP are most similar and thus most often confused in terms of their capabilities.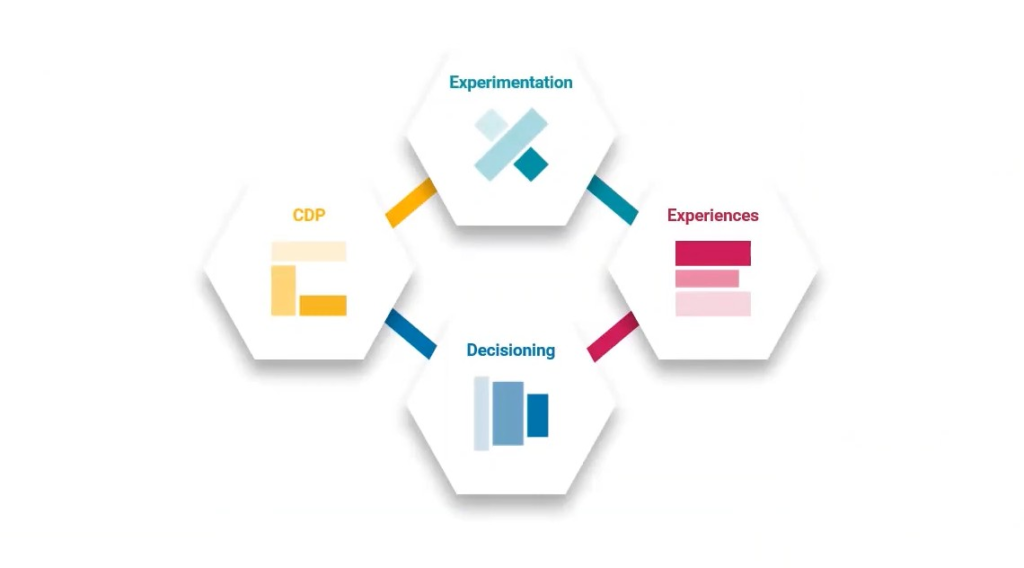 Experience & Experiment in Sitecore CDP
When you want to set up a personalized, tailor-made experience based on predefined data and rules an experience is used. Experience is essentially a tactic to provide a more custom experience and deliver value faster. Creating various experiences to personalize look and feel, images, messages, and more. An experience can be for any communication element on the webpage or interactive and outbound channels.
When you want to compare how a current variant performs against another one, you can set up an experiment. An experiment is essentially an A/B test of two or more variants. Creating a controlled, random experiment can improve the outcome of a business goal such as clicks, purchases, website metrics, and more. An experiment can test anything from a different color scheme to a completely different version of a webpage, on interactive and outbound channels.
Understanding the similarities between Experience and Experiment
Both Experience and Experiment have various aspects and having similarities makes it easier for anyone to understand and create any of these.
Configuration Similarities
When configuring there are various configurations that are the same for both experience and experiment thus allowing marketers to easily understand and switch between the two
Web and Full stack.
Interactive and Triggered (for Full stack only)
Page Targeting (for Web only)
Audience and Decisioning
Status (Draft, Publishing, Scheduled, Live, Paused, Completed)
Update Schedule (Run immediately or schedule)
Reporting Similarities
There are some reports with similar intent and purpose to allow users to monitor the experience and experiment created.
Performance Reporting that allows marketers to monitor their performance in real-time
Operational Reporting allows developers/marketers to monitor the triggers, views, and the number of runs (success, failed) for each experience or experiment over a period of time.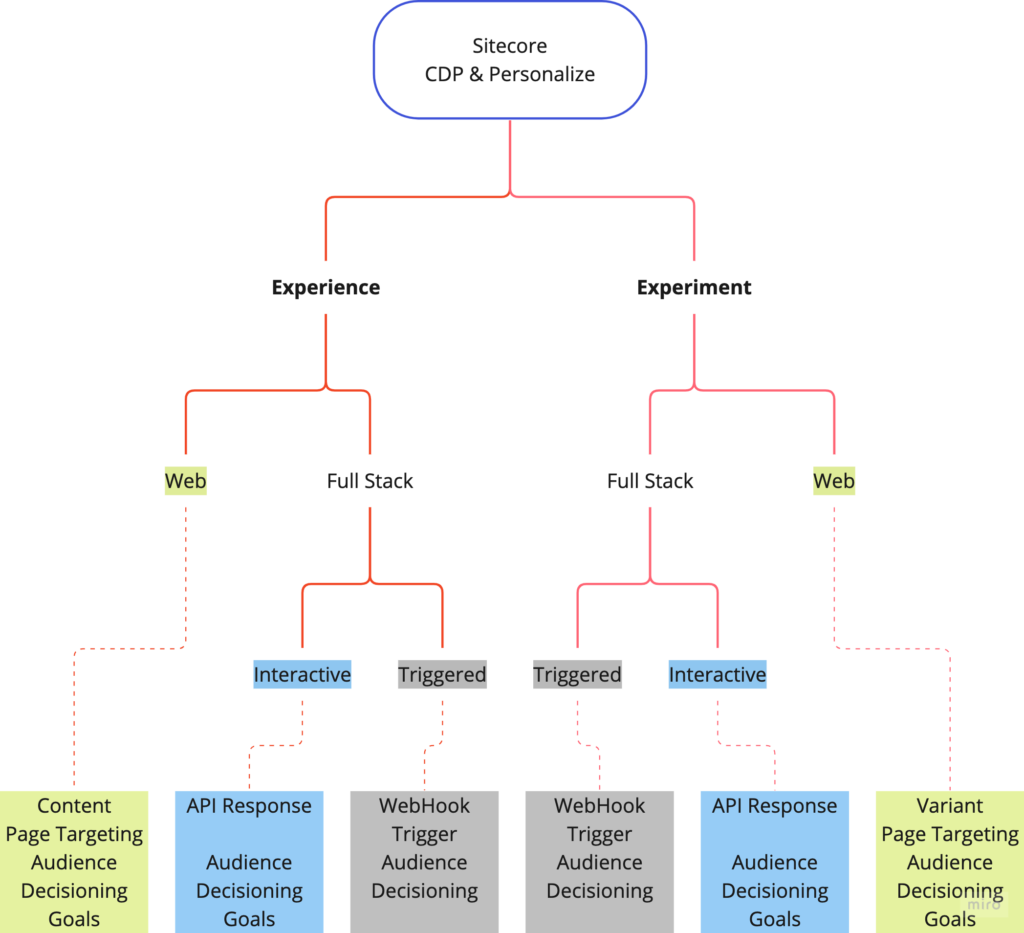 Understanding the Differences between Experience and Experiment
At a first glance when I saw the platform, it seem similar, with exactly the same configuration, exact same status, and layout. You can use the same decision model in both, and target the same audience. However, there are very different objectives and goals that an experience or experiment can help us achieve.
Differences between the use cases
The use cases for both Experience & Experiment in Sitecore CDP are very different in nature. One is for providing the best possible UX to customers and the other is for comparing multiple possibilities and finding out the best possible way to communicate with customers
Experiences can be created to provide a personalized experience to customers based on various criteria and can be targeted to specific audiences, data points, and events.
Experiments on the other hand can be created to test multiple variations of a personalized experience and help organizations decide and deliver on the best possible personalization.
Differences in defining the Implementation approach
Apart from the use case one also needs to understand that there are different approaches to ideate before configuring either an experience or an experiment.
Before configuring an experiment we need to define a hypothesis that we can test against and various alternatives that are available to find out the winner.
Before configuring an experience it is necessary to define the right interaction that we are planning to deliver and the rules that drive the experience.
In theory, an experiment can help us find out the best interaction and experience is what helps us deliver the right experience at the right time in the right context to the desired target audience segment.
Configuration Differences
In order to configure Experience and an Experiment, there are various aspects and differences one needs to consider:
Configuring Goals is necessary for creating experiments and finding out the winner among multiple variations in which an experience can be delivered.
Defining the statistical significance required to achieve the goal and find the winner in an experiment.