Digital Experience Platform (DXP) as a term has been long existing in the industry. In this blog post, we'll take a look into what exactly DXP contains and understand the value behind it.
It is interesting to see the increase in interest in Digital Experience Platforms post-pandemic, fueled by the need for delivering better digital experiences to customers?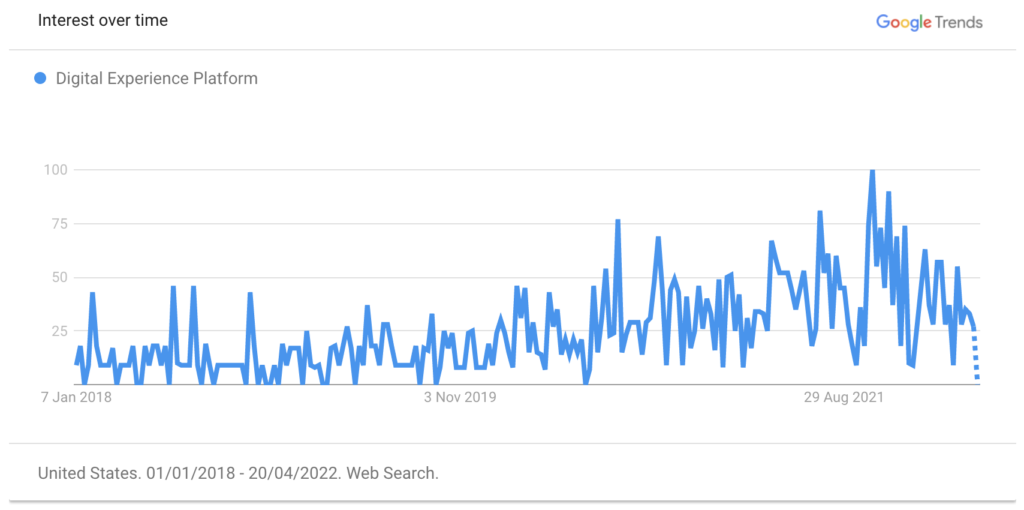 "A digital experience platform (DXP) is an integrated set of core technologies that support the composition, management, delivery and optimization of contextualized digital experiences" – Gartner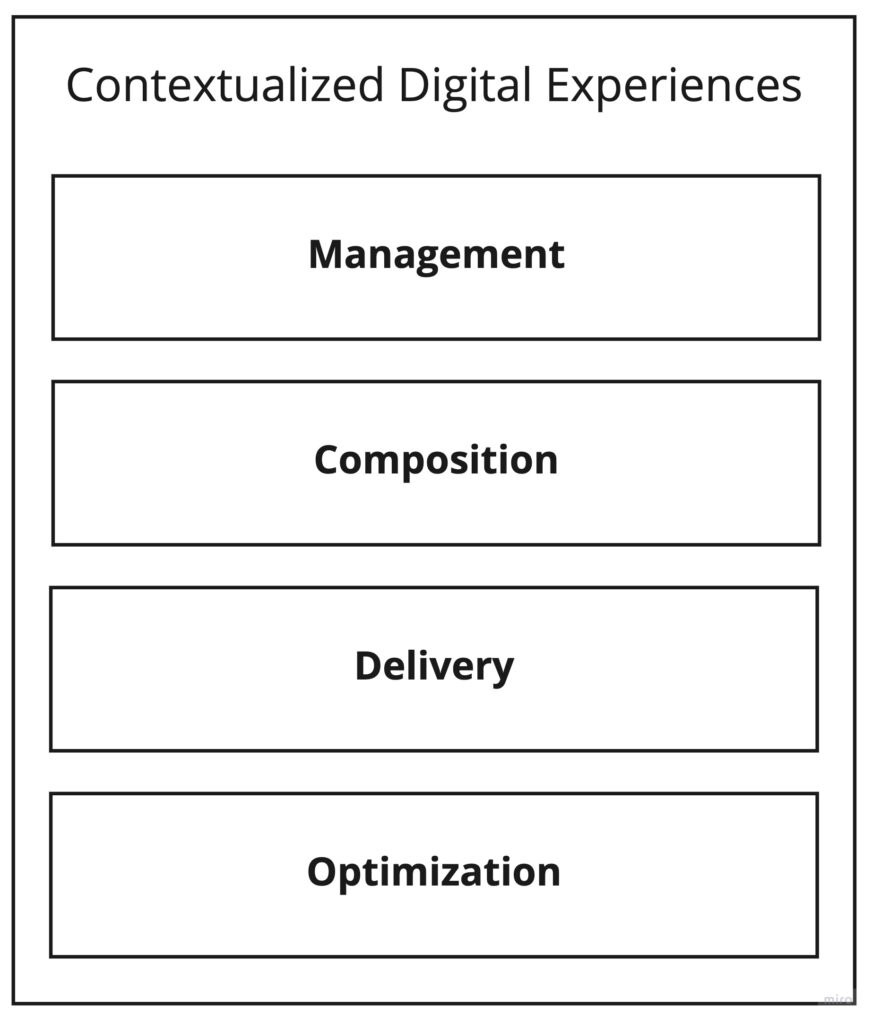 THE VALUE proposition BEHIND the rise of DIGITAL EXPERIENCE PLATFORM
The following could be the key trends that drove this increased interest in DXPs:
DXP core capabilities
Gartner identifies the core capabilities (provided either natively or through an integration) of a DXP as:
analytics and optimization
applied artificial intelligence
architecture and platform design
collaboration and knowledge sharing
cloud support
content management
extensibility
multi-experience support
navigation, search, and insight
personalization and context awareness
security and access control
account services
customer data management
customer journey mapping and presentation and orchestration.
The highlight here that is most important is the integration of these capabilities that can support various business use cases:
Customer Data that fuels multi-experience, multi-channel support, and personalization
Content Management that is supported and backed by analytics and optimization
Collaboration, knowledge sharing, and multi-cloud support for flexible architecture and platform designs
Applied Artificial Intelligence that drives insight and predictability
Note: Integration here just does not mean API integration but more fundamentally and conceptually how well multiple capabilities support and interact with each other.